Grand Oaks Dental Blog
Posts for: October, 2017
By Grand Oaks Dental
October 28, 2017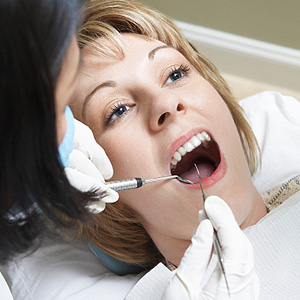 When you're going through hard economic times, the natural thing to do is cut areas of spending you believe you can do without. Unfortunately, many people include regular dental care in this low-priority category.
But even if your finances have become strained you should still try to maintain your dental care if at all possible. Saving a few dollars now could cost you a lot more in the long run.
Of course, this may mean focusing on just the basics for a while and prioritize your treatment options with a strong emphasis on preventive care. To put together a plan you should first undergo a thorough dental exam to learn your mouth's current level of health, as well as take a look at your dietary practices, family history and hygiene practices to gauge your risk for tooth decay or periodontal (gum) disease.
From there, it's a good idea to make changes in habits and lifestyle that will improve your teeth and gums' long-term health, a prudent thing to do financially as well. Eat a nutritious diet high in fresh fruits, vegetables and dairy products and low in added sugar. Practice daily brushing and flossing to remove bacterial plaque from tooth surfaces, a primary cause of dental disease. And, keep to a schedule of regular dental office cleanings and checkups to remove any deep-seated plaque and identify developing dental disease before it becomes too serious.
Even when we find problems, there are usually treatment options within most people's financial ability, like newer, less-expensive tooth filling materials that are both attractive and longer lasting than older types.  At the very least you may benefit from temporary measures that postpone a permanent restoration until you're in a better position financially to handle it.
And, don't hesitate to ask us for help in working out a care strategy that fits your current finances and insurance coverage. By creating these long-term goals, we can help you get the most out of your financial resources now that can save money — and provide you better oral health — in the future.
If you would like more information on managing dental care, please contact us or schedule an appointment for a consultation. You can also learn more about this topic by reading the Dear Doctor magazine article "Cost-Saving Treatment Alternatives."
By Grand Oaks Dental
October 13, 2017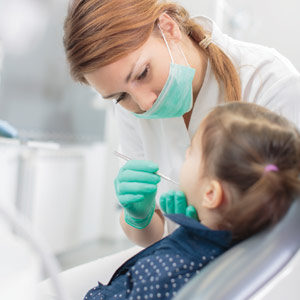 Like the rest of their bodies, children's teeth and mouth are on a rapid development track. By the time they're young adults, they will have had two sets of teeth, extensive bone growth and a noticeable change in their features. The natural process is truly amazing.
But dental disease can easily derail their development, with tooth decay the most common problem children encounter. More than at any other time of life, preventive dental care is a top priority.
True preventive care for your child includes the entire mouth, not just the teeth. Our main focus, of course, is to head off tooth decay before it develops, including the application of topical fluoride or sealants when appropriate. But we also monitor bite development and provide protection against sports injuries or other forms of trauma with customized mouth guards.
You also have a part to play in your child's preventive dental care. It begins when your child's first teeth begin to emerge in the mouth — the point when you should begin brushing them. You can also reduce the risk of dental disease by providing a nutritious diet that's high in fresh fruits and vegetables and low in sugar, especially between-meal snacks.
You should also start regular dental visits around their first birthday. This is not only the best time to begin professional care, but your child will also have an easier time at this age becoming comfortable with visiting the dentist than waiting until they're older.
Taking care of your child's teeth is a working partnership between you and us: we provide the professional care your child needs to develop properly, while you look to their daily hygiene and nutrition, which is just as important for your child's healthy development. Through our partnership, we can ensure your child is getting the very best start toward a lifetime of healthy teeth and gums.
If you would like more information on preventive dental care for your child, please contact us today to schedule an appointment for a consultation.