Grand Oaks Dental Blog
Posts for: November, 2014
By Grand Oaks Dental
November 26, 2014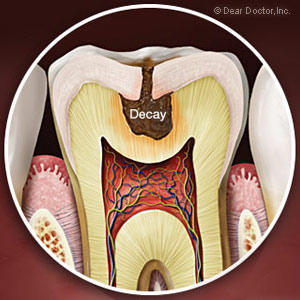 Among our most common diseases, tooth decay can be a big problem at any age: in the U.S., one in four children 5 and under has some form of the disease, as well as ninety percent of those 60 and older — and a quarter of those have suffered complete tooth loss.
Fortunately, we now know what needs to be done on a regular basis to prevent tooth decay. Unfortunately, many are uninformed about all they need to do to lower their risk.
Here, then, are 5 questions to ask yourself to see if you're on the right prevention path or not.
Do I brush and floss daily? If not, you're aiding and abetting the "enemy" — bacteria that cause tooth decay. Bacteria that make up plaque feed on any food remnants that adhere to tooth surfaces. Brushing at least once daily (twice is better) removes plaque, while flossing removes plaque between teeth that can't be reached with a brush. Removing plaque will lower your mouth's acid levels that cause a loss of minerals to the enamel surface.
Do I use the proper techniques for brushing and flossing? While it's important to establish daily hygiene habits, if you're not performing them properly you won't realize the full benefit from your efforts. But don't dismay — we can train you in the proper techniques for brushing and flossing your teeth.
Do I use fluoride toothpaste? This naturally-occurring chemical strengthens tooth enamel and makes it more resistant to decay. You can increase fluoride's absorption rate into enamel by using hygiene products that contain it.
Do I constantly snack between meals? Saliva neutralizes acid remaining in the mouth after eating in about 30 to 60 minutes. If you're constantly snacking or sipping acidic beverages, however, saliva can't do this effectively. It's best to limit snacking to a few, specific times and restrict acidic beverages to meal time only.
Do I visit the dentist for cleanings and checkups? While brushing and flossing reduce plaque, it can't remove it from hard-to-reach places below the gums or harder deposits (calculus) that have developed. A professional cleaning twice a year removes the plaque and calculus left from daily hygiene. We can also gauge the health of your teeth and determine if tooth decay or gum disease may be developing.
If you would like more information on tooth decay prevention, please contact us or schedule an appointment for a consultation. You can also learn more about this topic by reading the Dear Doctor magazine article "Tooth Decay: How to Assess Your Risk."
By Grand Oaks Dental
November 11, 2014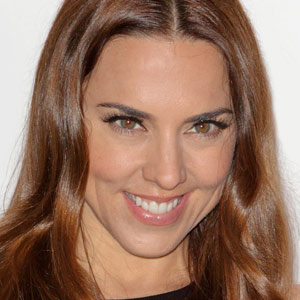 As a member of the best-selling pop group Spice Girls, Mel C (AKA Sporty Spice) enjoyed her share of musical superstardom. At the band's peak in the Nineties, the young singer's signature look featured baggy sweatpants, an assortment of tattoos, a nose stud and a gold-capped incisor, front and center in her mouth. Today, Melanie Chisholm is still singing — but now she's a mom, an amateur triathlete… and that gold tooth is just a memory. Not only that, her smile looks more evenly spaced and whiter than it did when she was referred to as the "tomboy" of the group.
What happened? In our view, it all boils down to changing tastes — plus a little bit of help from dental professionals. As the "wannabe" singer proves, there's no single standard when it comes to making your teeth look their best. Your own look is unique to you — and your smile can reflect that individuality.
For example, crowns (caps) are substantial coverings that may be placed on teeth when they are being restored. They are available in three types: gold, all-porcelain, or porcelain-fused-to-metal. The latter two are tooth-colored, while the gold is — well, shiny like gold bling. Which one is right for you? In many cases, it's your choice.
Likewise, dental veneers — wafer-thin shells that can correct cosmetic issues by covering the surface of your teeth — can be made in a variety of shades. Their hues may range from natural ivory to Hollywood white, and everything in between. What's the best color for you? Only you can say.
Some people opt for a "smile makeover" that uses small irregularities in the spacing and color of teeth to create a more "natural" look. Other folks want a perfectly even, brilliant white smile that dazzles the eye. Still others are looking to match or restore the smile they once had — perhaps even re-creating a signature gap between the teeth. As long as there are no other dental issues involved, the choice is yours.
So if you're unhappy with your smile — or if you feel it doesn't reflect the person you "wannabe" — why not talk to us about a smile makeover? Just call our office to schedule a consultation. You can learn more about this topic in the Dear Doctor magazine articles "Beautiful Smiles by Design" and "The Impact of a Smile Makeover."